We rescue stray and injured dogs and rehabilitate them. And provide them with permanent loving homes.
We socialize dogs that have been mistreated to trust humans after their  previous terrible experiences.
We provide programs in schools to educate children to pass on the information to their parents who may not be informed.
We provide food for stray animals no matter where they may be found. There is always a need to provide.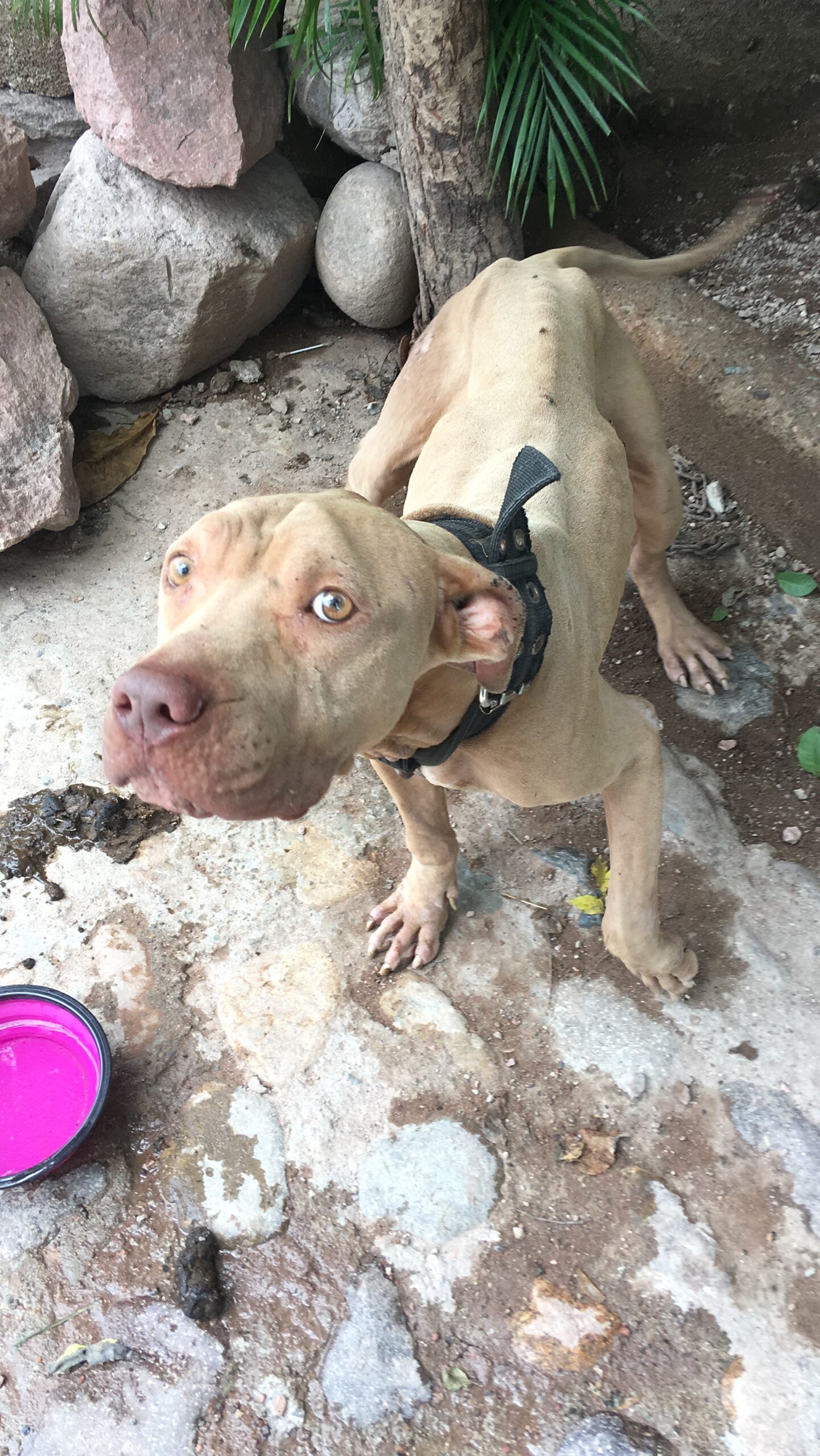 We rescue dogs in terrible conditions and rehabilitate them. 
The foundation supports the shelter where the rescued dogs are housed. Including 24 hour staff, maintenance and veterinary care. 
It can cost up to $1000 USD to rehabilitate one dog. But their will to live and unconditional love and gratitude, are priceless.
Dogs are people too. And they don't deserve to suffer. The dogs we rescue get sterilized and brought back to optimum health and are then sent to the USA and Canada where they have forever homes waiting for them.
We urgently need your support in order to continue this noble cause. 
Shelter Feeding and Rehabilitation
Charity Activity of The Year
The largest charity event of the year is a fundraising party to support our flying dogs and their chaperones when they fly to the USA to their new forever homes. The cost of sending each dog is around $500 USD. We need your support to change more lives forever.
Education
We administer school programs in public schools for the purpose of increasing awareness to the plight of stray animals. Children are very receptive to important information that they can then pass on to their parents and together can benefit the lives of all animals.
Food and Shelter for Stray Animals
We Provide Food and shelter for stray animals no matter where they may be found.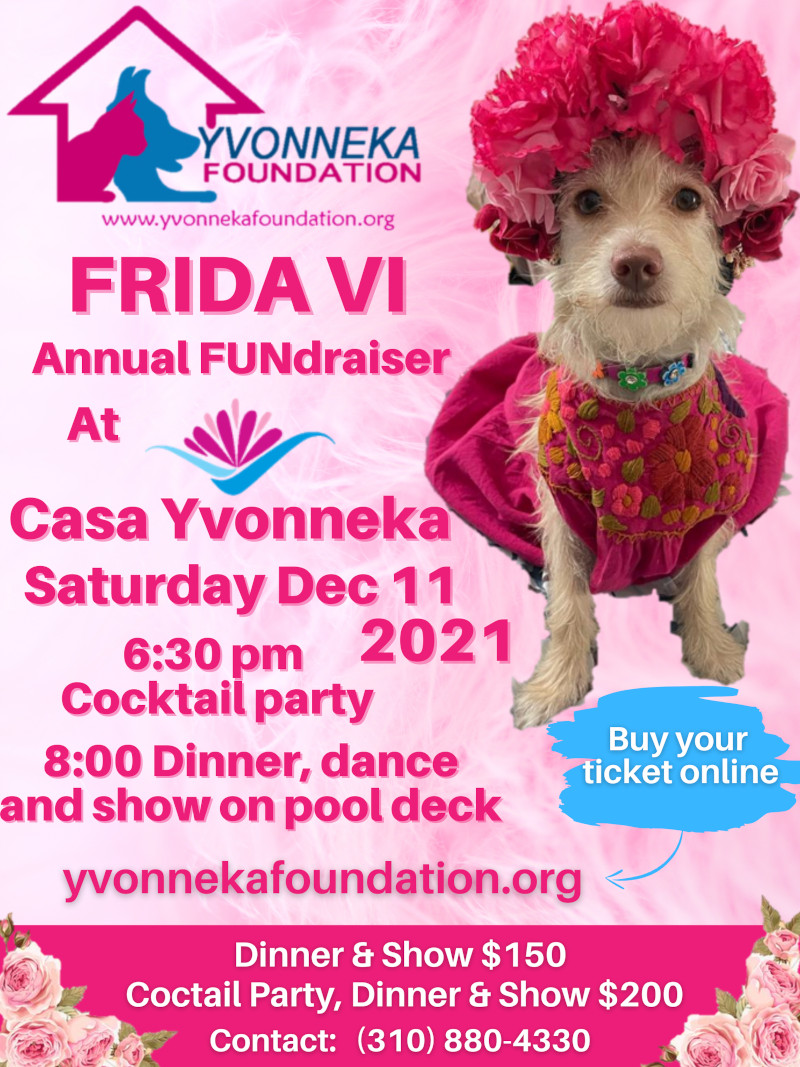 Yearly Fundraising Gala
Casa Yvonneka
Sat 11, 6:30 pm to Dec 11, 11:59 pm
Yvonneka
Buy Ticket Now Frida Kahlo and Diego Rivera Costume Party Fundraiser with a live auction, sit down dinner and dancing
Don't hesitate to e-mail us, we will be glad you did.
Help us accompany our rescues to new homes in the USA.
We hold a yearly Gala Event as a fundraiser.
You can become a volunteer at our shelter.
We adopted our dog Friday here only a week ago and he's the sweeter than we could have ever imagined. The staff at the Shelter was friendly, helpful and knowledgable about the dogs under their care. I will definitely be suggesting Yvonneka Foundation's Adoption service to all my friends and family who are interested in adopting a dog. A+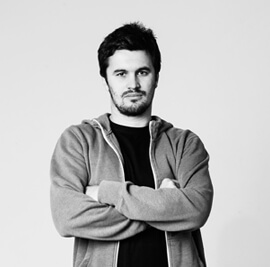 Martin
-
We adopted our baby here just under 1 year ago, everyone was so helpful and still remembers him when we go in to the clinic. He is just the best, we adore him so much! So thankful for Yvonneka Foundation for helping us find our sweet Bruno. We are celebrating his first birthday with lots of treats and toys and a doggy meal at the Lazy Dog (but not too many treats because he is on a diet, per Dr. Tran's advice :P)!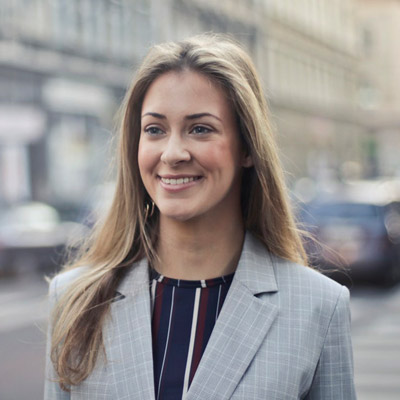 Sara
-
We got our sweet baby boy Virgil there on August 10th for our sons 6th birthday staff was beyond helpful friendly and animals are well cared for by staff thank you for a great experience with Yvonneka Foundation!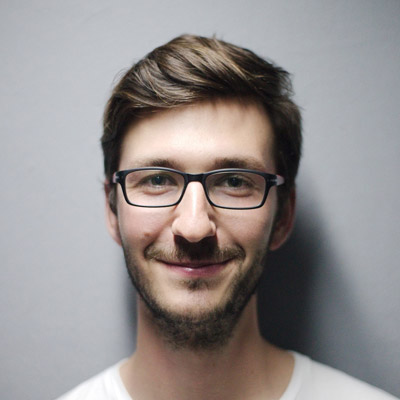 Chris
-
I recently found a cat with an eye injury. He was extremely skinny and had an open eye wound. I gained the kitty's trust and brought him to the shelter, they helped me so much and more importantly they helped the kitty. I will be forever grateful to Yvonneka Foundation. They are such a wonderful organization for cats and dogs that need help.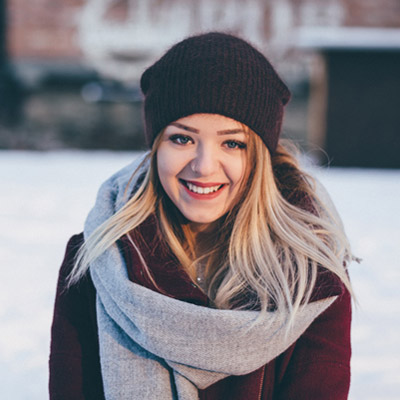 Jennifer
-
Well I adopted my beautiful Disco from Yvonneka Foundation. He's such a blessing, my husband and I feel he makes us a little family. We can't right now but soon hope to add one more. See he makes life fun. I love Yvonneka Foundation for rescuing my baby. If I could add pictures I would.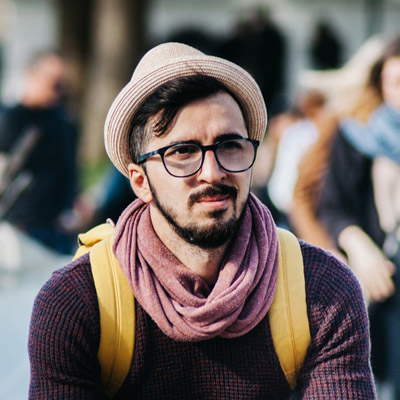 Jonathan Doe
-